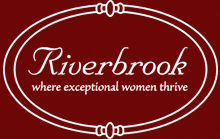 Our Team
Riverbrook Residence offers women with disabilities 24 hour-a-day, personalized care provided by a dedicated, well-trained staff, many of whom have been employed at Riverbrook for more than a decade.
Compared with national turnover rates of almost 60%, Riverbrook boasts a stable staff with average annual turnover at 8% or less. The women benefit from a level of support, safety and stability rare in residential care for women with disabilities. Riverbrook's administrative offices are located on site. Indeed, the Riverbrook experience is more one of family than of "employee and client." Many who visit Riverbrook comment on the feeling of joy and love, which permeates the atmosphere. In every respect, Riverbrook is an optimum environment for women with disabilities.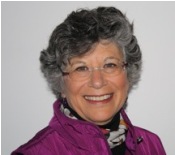 Joan Burkhard -- Interim Executive Director
For over thirty-five years, Joan Burkhard has guided Riverbrook Residence to become the model of care for women with developmental disabilities. Her career has spanned a period of time – from the early 70's to the present day—that has seen sweeping changes in the lives, roles and social acceptance of people with disabilities. Joan is an experienced clinician and administrator and holds dual Masters Degrees - one in Administration of Special Education with an emphasis on Learning Disabilities and the second, a degree in Social Work from Adelphi University.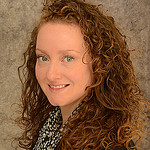 Rebecca Amuso Wendell -- Program Director
Rebecca, holds a bachelor's degree in Human Service Management from the University of Massachusetts. She also completed a graduate certificate program at Clark University in Not-for-Profit Management. Rebecca first began her career at Riverbrook Residence in 1998 at the age of 20 years old as a direct care staff. In 2005 she took on the role of Day Program Coordinator. In 2012, she moved into the position of Program Director. Rebecca earned her RN at Berkshire Community College in 2013 with the goal of offering a more holistic approach to providing care to Riverbrook's residents.
Becky says:
"The personal growth that I have experienced as a part of the Riverbrook community is immeasurable. I know irrefutably that I would not be the same person I am today had I not been embraced by the many loving people at Riverbrook Residence. I am deeply grateful on a daily basis that I am given the opportunity to do work that I know makes an enormous difference in the lives of the others and my own. It truly is a gift."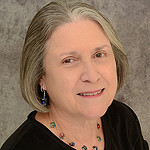 Anne Roy -- Manager, Riverbrook On Main
Anne has known the Riverbrook Women since 1990 when she was the Executive Housekeeper at the Red Lion Inn. She hired and worked along side several of the Riverbrook Residents. Anne also taught a Bible Study Class at Riverbrook weekly for 10 years. Her days begin at 6AM with her husband Joe and son Joe at their store in West Stockbridge, The Floor Store, which they started together in 1983. At day's end she can be found happily ensconced with some of her 10 Grandchildren or visiting her Mother who is at Assisted Living at Kimball Farms in Lenox, MA. Anne is an avid emissary for the Women of Riverbrook involving them in various community programs and working with them collaboratively at Riverbrook On Main as they create a variety of products which they sell locally.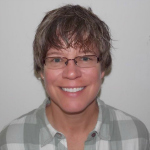 Colleen Powers -- Director of Workforce Development
Colleen comes to Riverbrook following 14 years working with Easter Seals New Hampshire. She began her career there as a Job Placement Specialist, and upon obtaining her Master of Science degree in Human Service Organization and Management in 2010, became Easter Seals NH's Director of Workforce Development. Colleen specializes in helping people with disabilities seek and maintain paid employment, and her background trained her to match the resident's interests and aptitudes with specifically carved out positions within the community. Colleen believes that "anyone who wants to work, should and can work," and the Berkshires community has responded enthusiastically with over ten employment sites in the region at any given time.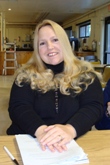 Ruth Hanley - Human Resource Manager and Human Rights Officer
Ruth has been working with people with developmental disabilities since 1995 and has been Riverbrook's Human Rights Officer since 2002. She has had extensive training in this field through the Department of Developmental Services. Ruth is very passionate about human rights and says that watching the women advocate for themselves is her favorite part of her job.
In 2008, Ruth was excited to also take on the role of Human Resource Manager through courses with the Associated Industries of Massachusetts. When not at Riverbrook, Ruth can be found volunteering for Double Dog Rescue where she is a foster Mom for homeless dogs. The Riverbrook ladies love to meet the dogs and often help choose which home they should be adopted to. Ruth is always touched by their ability to look beyond their own limitations in order to help others.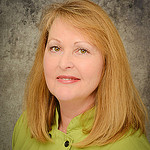 Toni Bessette -- Chef & Nutritional Manager
Toni has been an integral part of Riverbrook's team for ten years beginning with direct care work and moving into her current position. Toni's job is complex and involves not only cooking, but menu planning, inventory, shopping, maintaining special diets and keeping our new kitchen in top shape. Prior to Riverbrook Toni has had much experience in the food industry as a business owner, caterer, baker and dietary supervisor. Toni has a certification in both Culinary Arts and baking. "Working with the ladies at Riverbrook is the most fulfilling, enjoyable and challenging job I have ever had. I love it and wouldn't trade it for the world."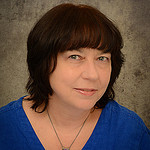 Kathryn Wedderburn -- Residential Support Coordinator
Initially, Kathryn was employed at Riverbrook in 2008 as a sleep-in staff. Riverbrook provided such an enticing environment that Kathryn wanted to increase her involvement. In December of 2011, she joined the team here full time and she enjoys bringing her many years of experience in this field to the role of Residential Support Coordinator. Kathryn graduated from the University of Virginia with a Bachelors Degree in Psychology and has since worked with many populations in the field of human services. For over twenty years, she has dedicated herself to working in a variety of capacities with individuals with developmental disabilities. A couple of side careers in cooking and in folk dancing fill her spare time.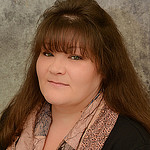 Tammy Kalinowski -- Residential Supervisor
Tammy has worked at Riverbrook since 2006 and is now our new Residential Supervisor - a job she was born for! Tammy knows where everything is and what everyone needs. She says the most satisfying part of her job is just being with the women and helping with their everyday challenges. She celebrates every accomplishment with them and says their smiles are priceless. When not at Riverbrook, Tammy enjoys spending time with her grandchildren, Selyna and Cameron.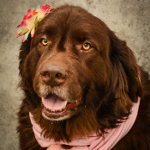 Coco Chanel -- Roverbrook Therapy Dog
Coco, a beautiful and calm chocolate Newfoundland dog, is the cornerstone of Riverbrook's animal therapy program. Residents help care for her exercise, grooming and veterinary needs, and accompany her on therapeutic outings to a nearby nursing care facility where she provides comfort to the elderly residents. Coco's presence at Riverbrook helps residents feel relaxed and uplifted.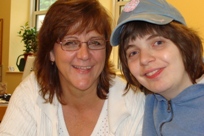 Riverbrook Board of Directors
Charlotte Rodgers RN MA
President
J. Brendan Ryan
Vice President
Joyce Butler, EdD
Secretary
J. Martin Salvadore
Treasurer
Board Members
Lynn Barry
Susan Booth, Resident Member
Michael Cole, DPS
Christopher Hamick
Ann Jones, Esq.
Michael Sternick, Esq.
Barbara Tracy, RN FNP
Lorita Trombley
Advisory Board
Raymond Murray
Bonnie Phelps
Whitney M. Phelps, Esq.
Robert Schleizer
Adele Schneider, M.D., FACMG
Christine Wojnar