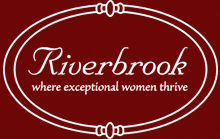 Welcome to Riverbrook Residence
Riverbrook Residence is dedicated to creating a uniquely nurturing community for women with developmental disabilities. Recognized as "An Agency of Best Practices," Riverbrook women are given innovative opportunities for full and meaningful participation in all aspects of life.
Riverbrook: A film by Matthew Charof and Michael Keenan
Established in 1957, Riverbrook Residence, Inc. located in Stockbridge, MA, provides residential placement and community-based day support to women with developmental disabilities. The oldest all-women residence in the Northeast, Riverbrook is a model of care for women with Down Syndrome, cerebral palsy, vision and hearing impairments and other developmental challenges. In a gracious historic mansion, nestled amidst the Berkshire Hills of Western Massachusetts, Riverbrook is a group home for developmentally disabled women that provides the highest level of personal attention, 24 hours a day.
Riverbrook women benefit from living in a beautiful and safe environment. The culture-rich Berkshire region is a prized destination that has been designated one of the "Ten Must-See Places in the United States." Indeed, the women of Riverbrook Residence enjoy daily activities that range from fitness classes to musical and theatrical performances, to employment at historic inns and nights at the symphony. The result is a group of women who are more accomplished and confident with each passing day. If you know a woman with developmental disabilities who will benefit from all that Riverbrook has to offer, call for a brochure or, better yet, come for a visit.
Riverbrook was recently certified "With Distinction" by the Department of Massachusetts
Office of Quality Management. Read more...
---
Like Riverbrook on Facebook for photos, videos, news and more
---
Riverbrook is a 501(c)(3) nonprofit organization. Donations are tax-deductible to the extent allowed by law. Licensed by the Commonwealth of Massachusetts Department of Developmental Services.