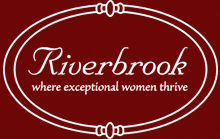 News and Events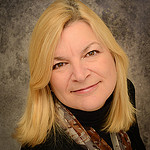 From the Director...
Riverbrook resident Louisa Milonzi is on a mission.

The 29 year old Riverbrook resident has ambitions of becoming a motivational speaker, parlaying her life experience and big ideas into inspiration for others. As a first step, Louisa joined Toastmasters, a group that meets once a month to discuss and practice their public speaking skills.

This month, with help and encouragement from her mentors, her family and her friends at Riverbrook, Louisa delivered her first speech. The topic is "Being a Role Model for Others with Disabilities." In it, Louisa says "I wish for my housemates to have a voice and be able to find themselves as people who are able to give back to their community and to make an effort in everyday life."

Please join us in congratulating Louisa on all she's accomplished already! We are looking forward to seeing where this journey takes her.

Warmly,
Deborah Francome
Executive Director
---
---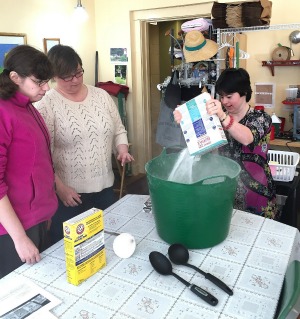 New Business Bubbling Up at Riverbrook
At Riverbrook on Main, Riverbrook women are encouraged to dream up and launch new business enterprises. Working together with staff members and volunteers, Riverbrook women design and produce wonderful handmade gifts which are sold locally. Items include custom coasters and magnets, jewelry, soft furnishings and kitchen linens. Riverbrook Blooms, our exceptional bouquets of colorful cut flowers, are much sought after all summer long.

Now, meet the newest Riverbrook endeavor: Berkshire Bubbles Laundry Soap. The powdered detergent is environmentally friendly, low-suds, and gentle on clothing and skin alike. Read More...
 
---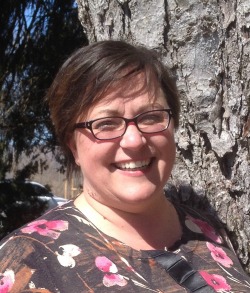 Call Riverbrook during business hours, and the helpful voice on the other end of the line will probably be JeriLynne Frankenhoff Clifford, Riverbrook's Office Manager. Answering the phone may well be the easiest part of her job, though. JeriLynne is also responsible for payroll for staff as well as residents with on-campus jobs. She helps ensure the women have access to their funds, manages Riverbrook's database, and so much more.
JeriLynne comes to Riverbrook following 4 years at BayState Health. She started working at the Community Health Program there, where she honed her skills in office administration and learned the ins and outs of managing the day-to-day operations of a non-profit entity. Read More...
---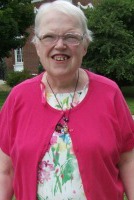 The Riverbrook Writing Workshop
Riverbrook resident Sue Croll is a member of the Riverbrook Writing Workshop, lead by journalist and professor Claudia Ricci. The group meets weekly to practice thinking and writing creatively. Since retiring from her long-time job at the Red Lion Inn, Sue has been able to make more time for creative pursuits! Read her take on the weekly writing group here.
---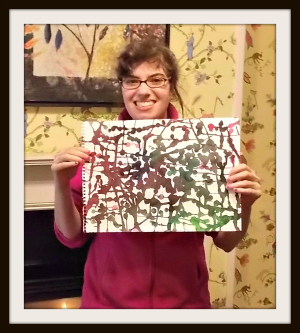 Riverbrook artists featured in First Fridays Artswalk
Artists and Riverbrook women Katie Flynn and Francesca Brown are being featured in a two-woman show at the Marketplace Cafe in Pittsfield during the month of March. The show kicks off with an opening reception on Friday, March 6th during Pittsfield's First Fridays Artswalk. Stop by from 5 to 8 to meet the artists, view their work, and maybe even win a piece for your home or office!
Read more about the artists here.
---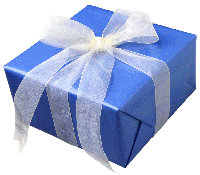 Shop Amazon, Support Riverbrook
Now your Amazon purchases can help support Riverbrook! Just do your shopping through their new program, Amazon Smile, and 0.5% of each purchase will be donated to Riverbrook. Visit smile.amazon.com to sign up, or click here for more detailed instructions.
---
A Year at Riverbrook
Each year at Riverbrook brings new experiences, challenges and joys. We often wish you could be here with us to see the triumphs of these remarkable women, but because that isn't always possible, we put together this video to give you a taste of a year at Riverbrook.
---
---
---
Like Riverbrook on Facebook for photos, videos, news and more!
---
Help Spread the Word!
If you know someone who would be interested in the unique and innovative work being done at Riverbrook, please consider pointing them to our website and encouraging them to join our email list. The endorsement of our committed community is our best publicity!