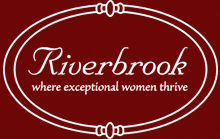 Benefit Concert a Smashing Success!
Thank You, Supporters!
This year's annual special event was a great success thanks to Riverbrook's generous supporters and sponsors. The September 22nd event featured a reception and silent auction at 3 and then a wonderful cabaret performance by Maureen O'Flynn, all at Shakespeare & Co. in Lenox. The benefit raised funds for education and training programs for Riverbrook's residents.
If you weren't able to attend the event, you can still make a donation -- Click here to learn more.
| | | |
| --- | --- | --- |
| Honorary Event Co-Chairs Dan & Joan Burkhard | Carol Kiendl, left, with her daugher, resident Kathy Hamick, and son, board member Christopher Hamick | Resident Louisa Milonzi, right, with supporter Barbara Paul |
| Supporters Linda & Gary Johnson | Riverbrook Executive Director Deborah Francome | Resident Beth Rodgers with singer Maureen O'Flynn |
| Riverbrook team member Abbey Hanley with board member Dr. Joyce Butler and her husband Rick Wilcox, Stockbridge Chief of Police | Event coordinator Judy Machanik | Resident Kate Ryan with brother & board member Brendan |
| Resident Beth Rodgers with her parents, Charlotte & Don | Retired Residential Manager Eunice Ross & her husband Tom | Sue & Tom Flynn, whose daughter Katie is a resident |
Special Thanks to our Corporate Sponsors