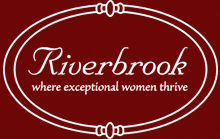 Community Life & Employment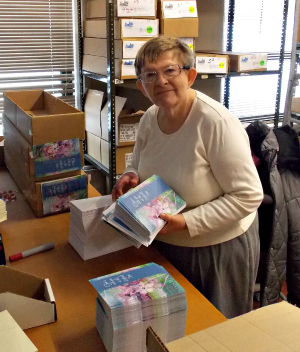 "I go to work every day just like you do and it means everything to me to be involved in my community. Plus I have made some very good friends on my job!"
Vocational training and worksite instruction is an integral part of both the residential and day program at Riverbrook. Program participants pick and choose the type of work they want to do. Some of them have chosen positions in housekeeping, laundry, clerical work, food services, or gardening at one of our employment sites nestled throughout the county. Self-employment is also an option -- two participants have chosen to start their own businesses, one in automobile detailing, the other in Braille transcription. A group of women work together to run Exceptionally Yours, a home cleaning service. We are always open to creating positions that fit the need of the individual. 
With the inception of Rivrbrook on Main, our craft center on Main St. in Stockbridge, many of our program participants have been making unique crafts to be sold at local stores and area craft fairs. From coasters to gift baskets and beyond, each woman is able to try her hand at constructing crafts as she works side by side with skilled instructors.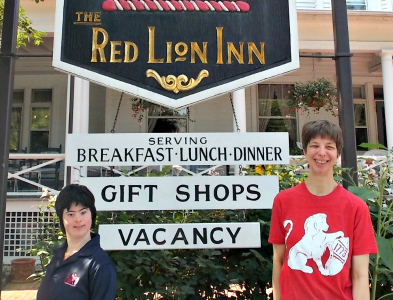 From table setting to flyer mailing to running her own business, each participant is given the support she needs to work toward achieving career independence.
Riverbrook women work alongside community partners in performing a variety of jobs, from gardening to clerical work, housekeeping to kitchen help. We work seasonally or fo the long term, depending on the needs of your business. Riverbrook is committed to finding great work for program participants, and ensuring that they do great work at their jobs.
To inquire about hiring a Riverbrook woman, contact us.
---
Brian Butterworth of the Red Lion Inn Speaks about the Riverbrook Women Who Work at This Historic Inn
Report from Massachusetts Dept. of Developmental Services/Quality Management (below)
"A primary strength for (Riverbrook) was in the area of community and social connections. Individuals were integrated and connected in their communities and maintained relationships. Through thoughtful planning by the agency, based on mission and embedded throughout service delivery, individuals developed unique, personally satisfying and sustained connections within the Stockbridge/Great Barrington community. Individuals were involved with satisfying paid and volunteer opportunities, which ranged from playing piano for the Governor to helping children at a day care center. Individuals were actively connected with their religious communities, in the arts and with local groups of common interest. Individuals were fully supported to maintain contact with family and friends who were important to them. Through email, phone calls, mail correspondence and visits, individuals had consistent contact with people. Family and friends were invited to social events such as parties and picnics. These dedicated planning efforts provided individuals with multiple options to become actively engaged in their community on multiple levels. Individuals expressed contentment and pride in the fact that they had active and busy lives."
The Department of Massachusetts Office of Quality Management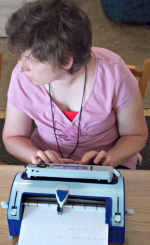 Where We Work
The Red Lion Inn
Marian Helpers Center
Riverbrook on Main
First Congregational Church
Roots Shoots and Blooms
The Floor Store
Three Maples Market Garden
Tanny L Braille Transcription
Exceptionally Yours Cleaning Service
Sparkly Car Wash