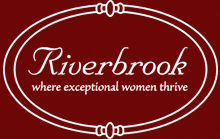 Riverbrook Music Program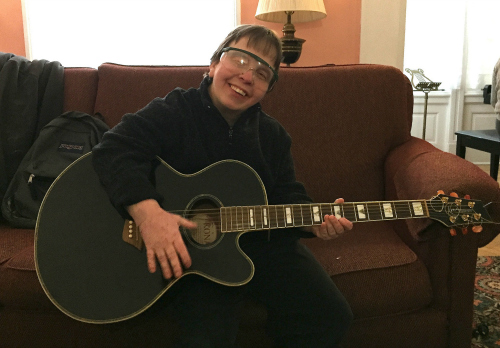 Ah, Monday. The start of a new work week, the end of the weekend, the cause of many an unhappy morning all over the country. But not at Riverbrook -- because at Riverbrook, Monday rocks.
It's all thanks to the man behind the newest incarnation of Riverbrook's music program, Todd McLeod. Todd is a singer-songwriter with a fantasic sense of humor and the uncanny ability to draw the hidden musician out of anyone he enounters. Todd has Riverbrook women playing the guitar, keyboards, ukulele, maraccas and tambourines -- everybody gets involved. Crowd favorites include Proud Mary, Sittin' on the Dock of the Bay, and a number of TV theme songs!
Music is a universal language, and at Riverbrook women who struggle to communicate often find strength and human connection through our acclaimed music program. The group music class is joyful, but it also focuses on creating a sense of community and accomplishment. Several Riverbrook women take individual music lessons as well, which Todd personalizes to the student's interests and skill level, helping her develop new skills while maintaining an atmosphere of fun.
"Todd listens to what the women want to play," says HR Manager Ruth Hanley, "But he also challenges them to learn new songs and pick up new instruments. His music class fills the whole house with a joyful atmosphere." Todd, who hails from Maine, now makes his home in the Berkshires and enjoys playing live shows with his band Bluesberry Jam.
Riverbrook women have performed throughout the Berkshire community and beyond at local houses of worship, historic inns, nursing homes, and fundraisers. One resident, Tanny Labshere, has performed three times for Governor Deval Patrick.
Flying Free: Music Without Limits "Flying Free: Music without Limits" was a performance of improvised and semi-improvised piano duets with the Riverbrook women and former Riverbrook music director Jessica Roemischer. "Flying Free" was jointly sponsored by the Boston Symphony Orchestra's Community Education Program, the internationally acclaimed theater company, Shakespeare and Co. and Miss Hall's School. The event was supported by a grant from Caroline and James Taylor.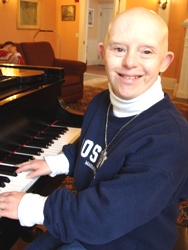 Riverbrook Music Program in the Press