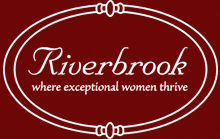 Beyond the "R-Word"
Riverbrook Residence Does Not Use Mentally Retarded or Mentally Challenged to describe the women who live at our group home.
Riverbrook Residence is New England's oldest program for women with developmental disabilities. Riverbrook was established over fifty years ago at a time when people with disabilities were commonly referred to as mentally retarded, mentally handicapped, brain damaged and worse.
Riverbrook has been a forerunner in the sweeping changes that have occurred for people with developmental disabilities. From the outset, Riverbrook's priority has been to afford the highest level of dignity and respect to women who also happen to have Down Syndrome, cerebral palsy, blindness and other challenges.
Riverbrook has never used terms of negativity such as mentally retarded to describe the community. The women of Riverbrook, along with Massachusetts Advocates Standing Strong, have long promoted changing the name of the Department of Mental Retardation. Resident Susan Booth informed Riverbrook's Human Right's Committee about the wishes of the women for a name change of the governmental agency which oversees Riverbrook's license and funding. Resident, Joanne King, proudly wore her " Change the Name" button until the change was adopted by the Department in June of 2009.
The new name, "The Department of Developmental Services" reflects a positive change in language and expectations about people with disabilities. We are proud of our residents who participated and advocated for this change in perception. And they're no longer alone. Reflecting a widening trend, in June 2010, the New Jersey legislature, as one example, passed a bill that removes the term mental retardation from all New Jersey statutes.
Click here to read: "Rallying Against the R-Word"