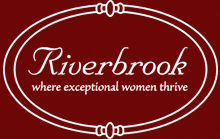 Frequently Asked Questions
1. What does a year of living at Riverbrook cost?
The annual fee includes a comprehensive day program, recreation, meals, health services and an active residential experience. Transportation and supervision are provided for all activities including medical visits, job sites, religious services and community events. Day services can be arranged with or without the residential component. Rates vary depending on individual needs and the type of services necessary; please contact Riverbrook for more information.
2. What type of funding can Riverbrook families seek?
Riverbrook accepts both private and State funding. Families may wish to register with their local or regional office of Developmental Disabilities to determine eligibility. A portion of Social Security or SSDI payments can be used to cover expenses.
3. What kind of medical oversight do Riverbrook residents receive?
Each woman at Riverbrook has an annual physical, bi-annual dental check-up and eye exams. In addition, specialists are available in the local area for more specific medical needs. All medical visits are staffed and door-to-door transportation is provided, and follow-up with pharmacies and families is a routine part of excellent medical care. Monthly breast exams, attention to lab reports, and oversight of all medications by a registered nurse are regular parts of each individual's care.
4. Is Riverbrook licensed?
Riverbrook is licensed by the Massachusetts Department of Developmental Services. Riverbrook earned a two-year license with distinction and many commendations for quality care at its last Quest study. Riverbrook has been named an "Agency of Best Practices."
5. What is the admission process?
Riverbrook requests a family visit to begin the admission process. Some families choose to visit without the potential resident as a first step. An admission packet is required, including background medical information, reports from current residential or program sites and, if available, a copy of a recent psychological evaluation.